WLE Salinity Management Framework
Tested on Chrome 38 & 40, IE 11, Firefox
Introduction
Why a framework?
Bio-physical system
Institutional
Social and Economics
Environmental
Solutions
Tools
Soil types in Mesopotamian plain:
A 1957 soil map was developed describing approximately the soil types to be expected in the Mesopotamian plain. The map is fairly high level on soil classes and scale, but gives an overview based on soil development processes (river deposits, alluvial deposits etc).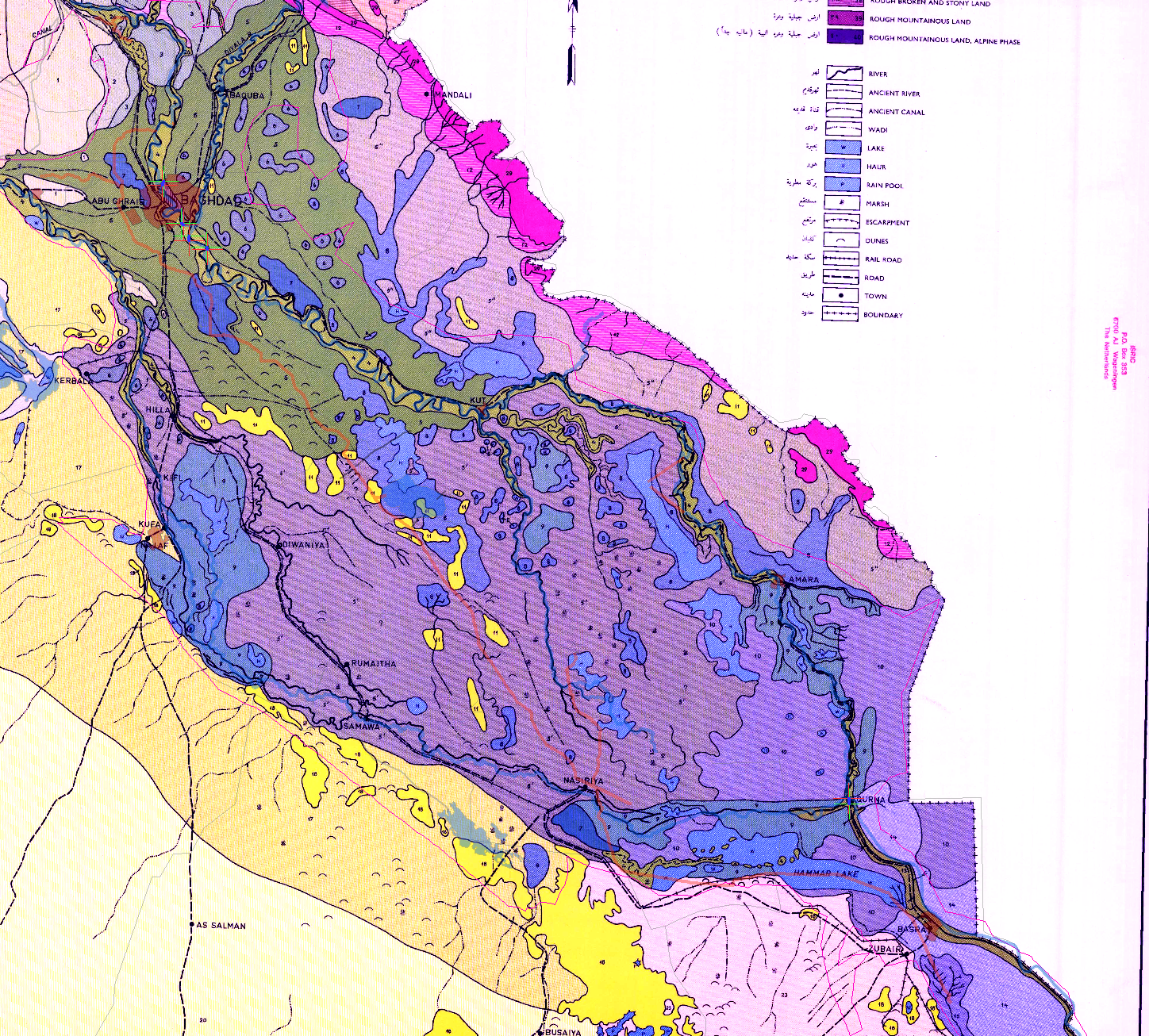 1957